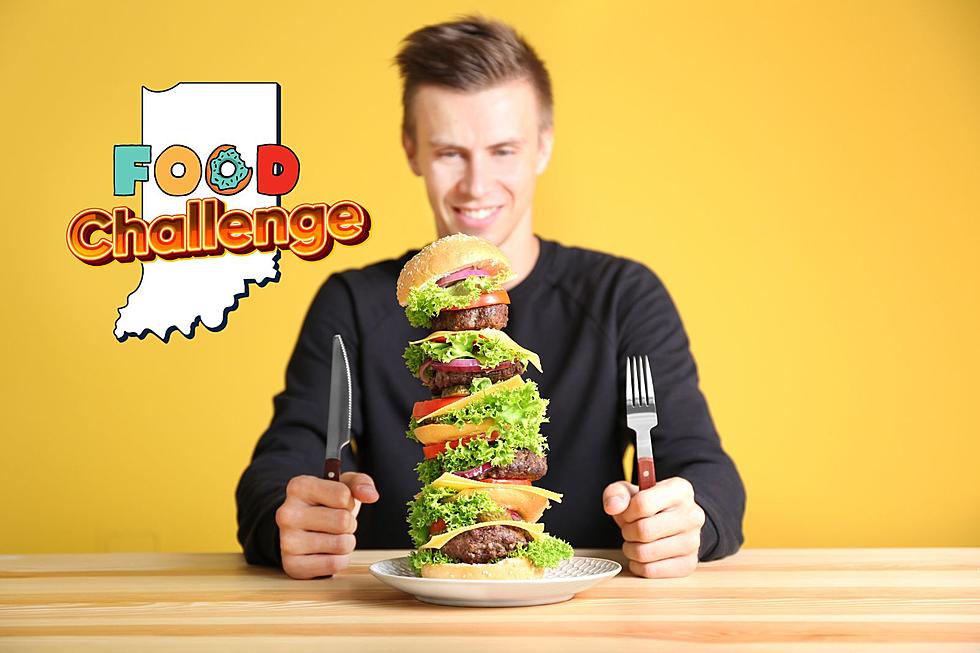 Can You Survive the Two Most Insane Food Challenges in Indiana?
Canva
Indiana Foodies! Do you have what it takes to pass the two most outrageous food challenges in the state?
Indiana has no shortage of great restaurants that have been open for years. These restaurants have become staples in that area where people must go whenever they are in town. They are restaurants that can even become bucket-list places to dine at. Whether it be comfort food, burgers, fried chicken, seafood, Italian, Mexican, steakhouses, or any other type of restaurant, there are certain places that stand out among the rest. Many of these restaurants have some pretty epic food challenges that many people try, but only a few are able to complete them. So, that got me curious as to what the most insane food challenge in Indiana is.
The Most Insane Food Challenges in Indiana
We've all seen some pretty wild food challenges at local restaurants and on shows like "Man vs Food". There are a lot of them throughout the country and even right here in Indiana. So, I checked on some trusted food websites to find the most insane food challenge in Indiana. As it turns out, they have conflicting answers. So, we'll see which of these you think is the most insane food challenge is in Indiana.
According to Eat This Not That, their choice for the most outrageous food challenge in Indiana comes from J&J's Pizza Shack, which has several locations in northern Indiana. The challenge is called the Kitchen Sink Challenge, and here's the rundown:
When you need to take on the best eating challenge in Indiana, make your way to any J&J's Pizza Shack and ask about their Kitchen Sink Challenge. Anyone can order a massive deep-dish pizza that comes with 11 toppings meant to serve at least six people. Diners have to finish the whole pie in order to claim the meal as free, but to date, no one has completely polished off this pie.
The website, Mashed claims that there is another food challenge deserving to be called the most insane food challenge in Indiana. Mashed says that title should go to the  Schnitzel Challenge from the German restaurant, Schwätzer's in Seymour. Here's what they say about this food challenge:
With a unique spin on traditionally-offered competitive food comes the Schnitzel Challenge from German restaurant, Schwätzer's. Based out of downtown Seymour, Indiana, the meal to face is a dish of over two pounds of schnitzel, a generous coating of mushroom gravy, and a double order of beer-battered fries with a dipping sauce of your choice.
So, which one of these food challenges do you think is the most insane in Indiana?
See Inside Indiana's Oldest Restaurant
The Log Inn in Haubstadt is the Oldest Restaurant in the state of Indiana, and it's for sale. Take a look inside!
Gallery Credit: Melissa Awesome
Indiana Restaurant Has Food So Good You'll Think You're At Grandma's House
One Indiana restaurant will immediately remind you of your Grandmother's kitchen as soon as you walk in the swinging screen porch door and we tried it. Here's what we thought.
18 of the Best Wineries Around Southern Indiana
Gallery Credit: Bobby G.